Area 7 – Fairfield, Kershaw, Lexington, Richland
Pattie Corley, Co-Area Director
email: [email protected]
phone: 803-331-4748 Please send a text and you will be contacted.  This is due to the number of spam calls.

Valerie Steen Co-Area Director
Email:[email protected]
Area 7 Leadership Team meetings take place on a Sunday of each month (except July and December), 4:00 pm,-Zoom.  Dates vary due to Special Olympic events.
Next meeting will be held January
Upcoming Sporting Events: 
Dates for Area 7 Basketball 2023  
Lexington High School- February 16th for High Schools and Adults
Swansea High School- February  10th for Elementary and Middle Schools
Richland 2 High Schools basketball tournament March 3rd
Richland 2 Elementary Schools basketball tournament February 24th
Schedule:  Registration 9:00-9:45 and games begin at 10:00
More information will come when we get closer to the event.
All forms and information for basketball is located on the following link:
https://drive.google.com/drive/folders/1mphyV_YJvF_YfbGsTwciEnEjKEzFJ4Zm
Dates for Area 7 Spring Games
March 31st- Richland 1 and 2 at Blythewood High School
March 31st- Lexington School Districts 2 and 4 and adults at Swansea High School
April 20th- Lexington School Districts 1,3 and 5 at White Knoll High School
Kershaw will be holding Spring Games at Lugoff- Elgin HS -dates will be posted soon
More details will be coming
Special Olympics SC News
Polar Plunge has begun!  Sign up and be part of this great fun program.
February 11th at Lake Murray.
State  Events:
January 20-22-SOSC Annual Leadership Conference
March 20-24-Unified Spirit Week
March 28th-Unified State Rally at the State House  11:00-12:00
109 Oak Park Drive,
Columbia, SC 29063
Phone: (803) 772-1555
Special Olympics Area 7  
Virtual Sports Challenge
https://docs.google.com/presentation/d/1ao3MJm7pL7EwfD5YARaXhg6tEz_JzcdZxIIXfbePBJE/edit#slide=id.p
Come join the fun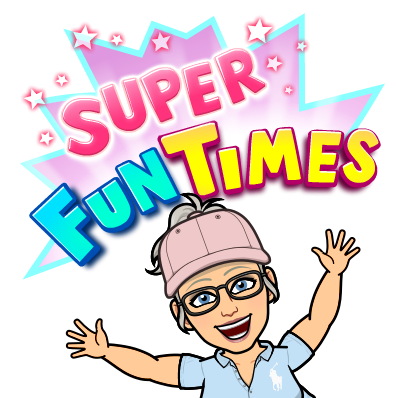 Fitness Challenges
Click on the site.  Click on the signs and objects to get to the activities.
https://docs.google.com/presentation/d/1eDF8lS_iE6f8hCoX0b9b5v0sudmne1jb5wMe_yIuvr4/edit#slide=id.g86f4228e38_0_84
Coaches' Corner/Athlete/Volunteer
https://docs.google.com/presentation/d/1VXdt4uCTzSFOrFeaI_OLBp8vrAepiILuBR13TLaobFE/edit#slide=id.p
Becoming a coach
Medical/Permissions for Special Olympics- Use the new forms found at this site:
Required for participation in competitions.  Forms are good for 3 years.
http://so-sc.org/athletes/get-involved/
Minor -Class A form
MINOR-Class-A-Volunteer-Application-Form-1
Family Connections for Young Athletes
Special Olympics South Carolina's Young Athletes program may be just what you need! Young Athletes is an INCLUSIVE sports program specially designed for children ages 2-7, with and without disabilities. Young Athletes introduces children to the world of sports and Special Olympics South Carolina through developmentally appropriate play and skill-building activities.
Young Athletes' Play Days 
Saturday February 25th 1pm
Saturday March 25th 1pm
Saturday April 29th 1pm
Saturday May 20th 1pm
At:  Lexington Baptist Church
Activity flash cards for Young Athletes:
https://resources.specialolympics.org/sports-essentials/young-athletes/young-athletes-at-home
Fundraiser:
Swag Store is now open.  Everything from shirts to special gifts for the athletes and families.
Contact Valerie Steen at [email protected]
Area 7 Sport contacts and Season Schedule
Swimming: Winter/Spring
Susan Luthren (803) 788-1715
[email protected]
https://www.facebook.com/SilverSealsArea7/
Bowling:
Lisa Freeman
Bushriver AMF
Thursdays at 5:30
Soccer/Bocce: Fall
Susan Brown
(803) 798-0855
[email protected]
Basketball:  Winter
Tim Graves (803) 237-8241
[email protected]
Paddle Boarding: Summer
Rachel Maxwell
[email protected]
Debbie Hagg
Tennis: Fall
David Andes
[email protected]
Gymnastics/Cheerleading: Summer
All-Star Gymnastics (803) 561-9682
Equestrian opportunity:
Dreamriders c/o Lewis Dyer   (803) 951-5385
Golf
Ricky Fetner
Lexington Country Club
Special Olympic for Life (SOFL)
Adult group in Swansea
Christina Dawkins
Flag Football
Richard Gardner
Color Guard Team
Valerie Steen
Calendar
Check out our Facebook page: Special Olympics South Carolina Area 7
https://www.facebook.com/search/top?q=special%20olympics%20south%20carolina%20-%20area%207